Winter Walking in Nature with Mom's Lifesavers
Taking a family walk along the waters edge and look what we found – a family of beavers
We love getting 'out of doors' in the winter – just going for a short walk will help a case of cabin fever. We were lucky to come upon a family of beavers hard at work at a pond near our house the other day.
Here are some images that we had to share!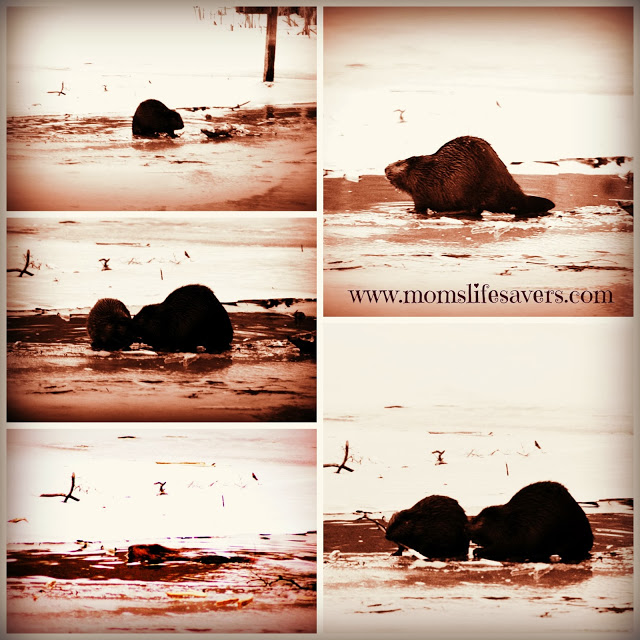 It was wonderful to have this moment with our family – the beavers didn't even seem bothered that we had our dog with us – they obviously had work to do.
Having a nature encounter like this was a perfect conversation starter for the whole family. It quickly turned into an adventure:
Where is their lodge?
How come there is no ice there?
How many do you think there are?
Do they get cold?
Are they eating the wood? Are they building with it?
Did they cut that tree down? How?
When we got home I dug out some of my nature books and as luck would have it I had a copy of Beaver Stream by Marilyn F. Holmer. This book has wonderful illustrations and if I didn't know better it could have been written about the pond near our house.
Parks and nature trails look so very different in the winter months. Bundle up and go exploring – you might be surprised just how different a familiar place looks in the winter months. Happy trails!