Work With Mom's Lifesavers Communications
Thank you for your interest in partnering with Mom's Lifesavers Blog and Mom's Lifesavers Social Media Management

Our Blog Clients
Our clients look to Mom for a fresh take on their current marketing and social media strategies and ways to increase their brand recognition, product placement and visibility while attracting new customers.
As digital influencers, Mom is able to create content that is available across a wide range of media outlets including:
YouTube – video vlogging
Sponsored Posts – sharing experience through custom written posts, focusing on your expertise
Giveaways – helping you promote your products and services
Twitter Parties – bringing your hashtag to the party
Virtual Assistance – we do all the social media work for you
Currently we offer customizable packages for:
advertising
editorial
event promotion
Kickstarter campaigns
Mom's Lifesavers Social Media Management
With over 10 years of experience in Social Media, we are the Mom's you need to get the word out. We can custom create your online digital footprint, to bring your business the exposure it deserves. We manage small business facebook pages to an entire suit of social media channels to best harness the power of social to bring you customers. Come to Mom, she will get the word out.
boost your marketing outreach with custom social channels

virtual assistance
social media campaigns

promote your business, products and services
expand your outreach across multiple media platforms
increase your social media presence
build your twitter and Facebook audiences
promote your success stories
Mom's Lifesavers Social Media Management is influential in the following areas:
twitter
Facebook
Instagram
Google+
LinkedIn
Pinterest
StumbleUpon
BlogLovin
BlogHops
Facebook groups
Events
Real Estate
Small Business Expertise
Artists

What Can Mom Do for You on the Blog?
Sponsored Posts and Product Reviews
Let Mom's review and write about your product or service and share our findings with our growing audience
Our reviews and articles are based on our experiences and are written by us and in a truly genuine voice
We can create colorful and informative image collages for your products, services and events
Our posts are broadcast over multiple media platforms for coverage and exposure across social media outlets
Please contact us at momslifesavers@gmail.com for rates and to conference call with both Bonnie and Christine!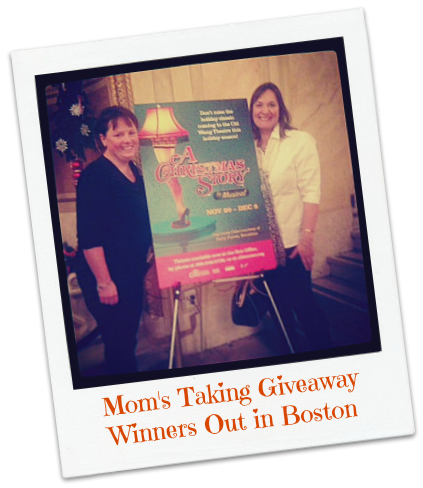 Event Promotions
Team up with Mom's Lifesavers to promote your event
Listings will be customized and publicized through various social media outlets
Custom blog posts and images can be included
Red Carpet Media
High profile Boston and NYC event experience
Contact momslifesavers@gmail.com for details