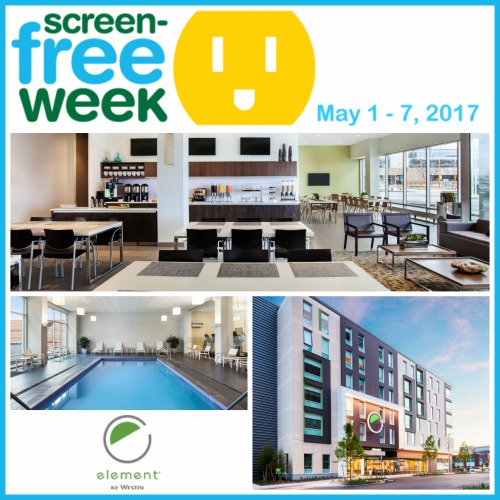 Screen-Free Week in Boston
Taking its Disconnected Stay Package one step further, Element Boston Seaport will join the Screen-Free Week celebration May 1-7 by encouraging its guests to power down, disconnect and explore life beyond the screen.
At check-in, guests are invited to hand over their cell phone for safekeeping. Those who manage to make it 24-hours device free, will earn a free stay to be redeemed at a later date!
They also receive a tip sheet on what to do while they are disconnected. Ideas range from hopping on one of Element's bikes-to-borrow for a spin around Boston, join the hotel's evening Relax receptions, or explore the Boston Seaport.
Other free Seaport activities to check out during Screen Free Week:
Screen-Free Week is an annual, international celebration when families, schools, and communities swap digital entertainment for the joys of life beyond the screen. Instead of watching TV, surfing the web, or playing with apps and video games, they read, play, think, create, get active, and spend more time with family and friends.