Resurrection Eggs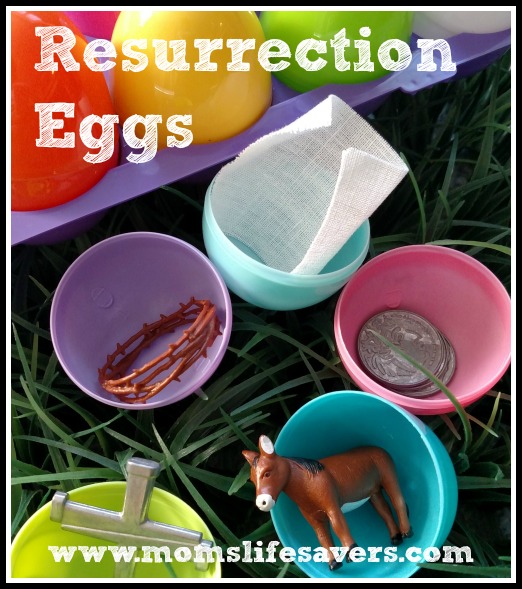 Resurrection Eggs are in stores now. Are they in the Easter holiday section of your favorite store? We found these at a big box craft store and our kids jut love them.
The Story of Easter
Packaged as a dozen eggs, each plastic egg contains a symbol of Jesus' journey to the cross. We have attended the stations of the cross at our local church for years and loved that these eggs bring that story to life for Easter.
Easter Activity
These eggs also come with a booklet that tells the significance of each symbol. We hide the eggs and let the kids find them but not open them – until we gather as a family and read the story together.
We go in order of the book, opening each egg together and take turns reading.
Easter comes to life with this family friendly Easter activity.
Perfect for family gatherings this activity is great for all ages and connects your family to the story of Easter – the death, burial and resurrection of Jesus.
Find more Easter activities online at FamilyLife.com/kids
You can find Resurrection Eggs on Amazon here.