Ornament Clay Recipe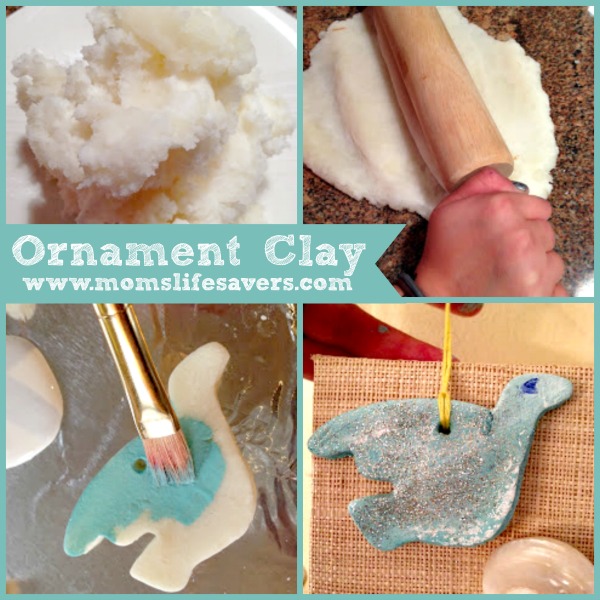 Making ornaments is a tradition in our house.  The girls love creating their shapes and painting them and often times these creations are given as gifts!
Here is a great recipe for ornament clay for you to try! This is an old recipe I had and wanted to share with you in this homemade clay DIY tutorial.
Making your own ornaments is also a great project to do with your kids. It's easy and an inexpensive way to get your kids to create ornaments for family and friends this holiday season.
What you need
1 Cup cornstarch
1 Cup baking soda
1 1/4 Cups cold water
saucepan and spoon
What to do

Mix together the ingredients in a saucepan.
Put saucepan over medium heat.
Stirring constantly (yes, don't take your eyes off of this!).
It's done when the clay is thick and resembles mash potatoes!
Cool on a plate until you can work it with your hands.
Roll, cut or shape as you wish.
Let dry for about 2 to 3 days.
Paint as you wish.
Ornament Tips
Be sure to add a hole to the creation before it dries.
Palm sized ornaments worked best, you will have some cracking if it's anything larger than your hand.
These ornaments will be very hard after drying, but can be broken if dropped to the floor. Handle with care!