Mom's Lifesavers has the opportunity to work with some amazing companies throughout the year. These businesses offer products and services that will feel great to both give and receive. Enjoy.

Bearskin Neck Leathers
Bearskin Neck Leathers is the oldest traditional leather store on the North Shore of Massachusetts.  In business business since 1974. The shop is located in scenic Rockport, MA. Bearskin Neck Leathers carries only the best brands and names in leather jackets, handbags, accessories, belts, and small leathers goods.
This holiday season they have great deals going on in store that you won't want to miss.
Famous brands they carry include: Schott Bros, Scully Leather, Dansko, Minnetonka, Taos, Hobo International. You can find Bearskin Neck Leathers on Facebook, Instagram and at www.bearskinneckleathers.com

SeaSalt Charters – On the Water
It's true, we live in New England and our family loves the feeling of being on the open water.
Our friends at Sea Salt Charters offer whale watching and fishing tours in Providence, MA.
This is an amazing gift for a guys day out or some amazing quality time with the family. Ask for Chad and tell him that Mom's Lifesavers sent you! You can find SeaSalt Charter online, on Facebook and Instagram. Gift Certificates now available.
JoAnn Hayssen Designs – Jewelry
Who doesn't like handmade jewelry that is filled with color? Joann Hayssen, the artist behind these amazing bracelets, necklaces and earrings creates pieces with lampwork glass beads from glass artists from all over the United States.
Every bead used is a miniature work of art that inspires.
In addition to the beads, Swarovski crystals, sterling silver beads, sterling silver wire, fine silver wire and colored wire are added to make each and every piece a work of art.
Joann Hayssen Designs can be found on Facebook and Etsy.

HowdaHug Seats
Howda Designz is the home of the authentic HowdaHUG®, sensory chair for children, and HowdaSeat®, the original orthopedic chair for adults.
Since 1988, these seats have been synonymous with highest quality and innovative design.
Each Howda chair is made from the best of American Basswood, handcrafted in the USA, and guaranteed for life. Order online at www.howda.com
Handcrafted in the USA 
Keeping to the historic origin of the seat, all Howda Seats and HowdaHUGs are manufactured using the same wood as the original seat upon which the design is based. Premium-grade canvas, with its tight weave and deeply saturated colors, stands up to years of washing, rolling, and storage.
These seats feature both adjustable straps and patented padding — both of which provide for comfort and stability.
Your HowdaSeat and HowdaHUG come with a guarantee for your satisfaction, and a guarantee that all materials are earth-friendly. Howda Designz stands by their products with both pride and confidence. Follow Howda on Facebook and Instagram.
Parker River Knife – Custom Knives
Did you know that there is a term, "everyday carry". It refers to what you have in your pockets – or what you 'carry' everyday.
This classic pocket knife is a big hit with our husbands and they both have them. You can find the Classic Parker River Knife model at www.parkerriverknife.com. Choose from 5 different engraving fonts and 3 different wood grains.
Take advantage of holiday savings and get free engraving when you use coupon code: blade2016
Kaya Jewelers – Luxury
We love this family owned business, founded in 1991 and located in Newburyport, Massachusetts. Kaya's store offers exceptional quality diamond jewelry, exquisite gemstones and divine precious metal designs. Kaya combines the strength of quality and tradition with fresh new ideas and inspiration.
Kaya has a GIA certified Gemologist, Diamond grader, appraiser, goldsmith, silversmith and platinumsmith. Kaya's team is trained and educated in the latest jewelry technology, trends and designs. They are consistently voted #1 jeweler for the past six years by "Best of the Best" in the Greater Newburyport Area. Check out Kaya Jewelers online, Facebook and Instagram.
Customized Chic Banners

Customized Chic Banner offers custom handcrafted pennant banners. These unique designs have the most beautiful details, embellishments and accents. In addition, these are one of a kind handcrafted personalized pennant banners can be designed in just about any style or theme, matching room decor or occasion.
Simply choose your color palate, style and theme and they will work together with you to create a banner you will love. Because these custom handcrafted banners are made with such care, they will become an heirloom keepsake that you will cherish.

Looking for a custom design? Shop their online Facebook store or email them directly Customizedchicbanner@gmail.com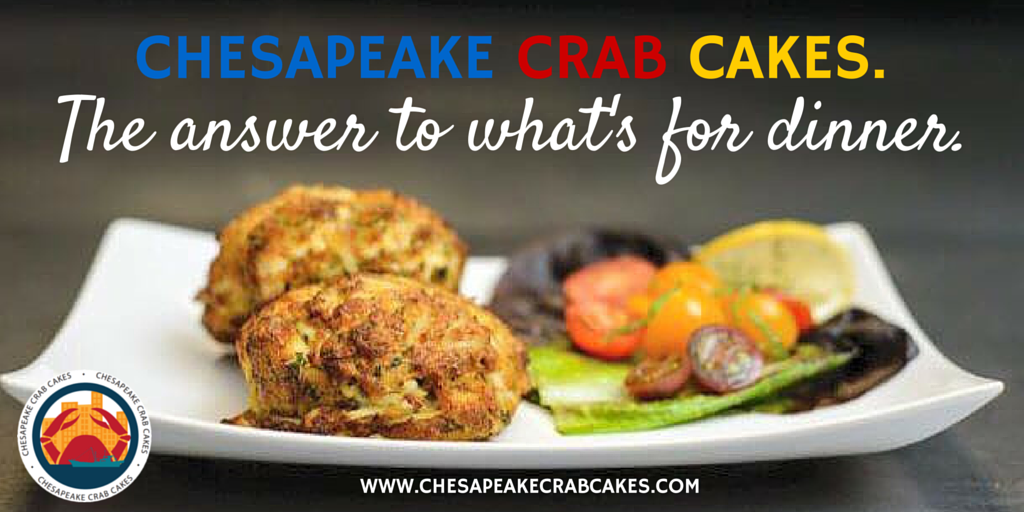 Chesapeake Crab Cakes
This company prides themselves on using 100% Maryland Jumbo lump crab meat which is never pasteurized and arrives daily to insure freshness. Chesapeake Crab Cakes can be ordered online and shipped direct to your home.  You can order your crab cakes and Maryland crab soup here. Follow Chesapeake Crab Cakes on Facebook and Instagram.
What started out as a family owned catering operation in Baltimore specializing in gift baskets has developed into a thriving multi-layered company servicing the Baltimore area as well as the majority of counties within the state of Maryland for over 20 years.
The current owners, Tim Dore and Amy Le Vie, have a combined experience of 50 years in the food industry. Chef Dore has worked alongside the area's most renowned chef's gaining experience and mastering the three most important key elements: Quality, Quantity, and Presentation.
Amy has an extensive background in the foodservice industry including restaurant management and years in the catering business. She has established a reputation for excellent customer service and knows that the most important secret to continued success is a happy customer.
Olde Towne Irrigation
Olde Towne Irrigation (OTI) is a family-owned business providing elite irrigation services and landscape lighting throughout the North Shore.  OTI offers a wide range of services associated with residential and commercial sprinkler systems. Developing a long-term relationship with their clients allows for a unified goal of delivering nothing but the best to your lawn and garden.
OTI is committed to building on their reputation of being among the best irrigation and landscape lighting contractors in the area through trust and professionalism. From the initial consultation, through the completion of your project, Olde Towne Irrigation will ensure that complete satisfaction is met with quality and integrity. Give them a call today. You can find OTI online, on Facebook and Instagram.
Samarra Painting Company – Custom Home Painting
Give the gift or a fresh coat of paint, a new 'in' color or a complete updo. Samarra Painting Company, founded in 2001 by Julie King, offers professional painting services including exceptional interior and exterior painting for both commercial and residential properties. Samarra Painting Company provides color consults, professional faux finishes, and exceptional quality standard painting. Additional services provided are certified lead paint removal and property management.
Samarra Painting Company services the areas of Salisbury, Seabrook, Rowley, Hampton, Rye, Byfield, Georgetown, Ipswich, Topsfield, Newbury, West Newbury, North Shore, South Shore, Boston, Chestnut Hill, Merrimac, Amesbury, Plum Island, Newburyport, the Seacoast area of New Hampshire, the North Shore and beyond. Follow Samarra Painting Company online, Facebook and Instagram.
Thank you for supporting small business! It's truly what makes the holiday so special.
Cheers,
Christine and Bonnie xx00