Copper Chef Cookware™ from TriStar Products is here!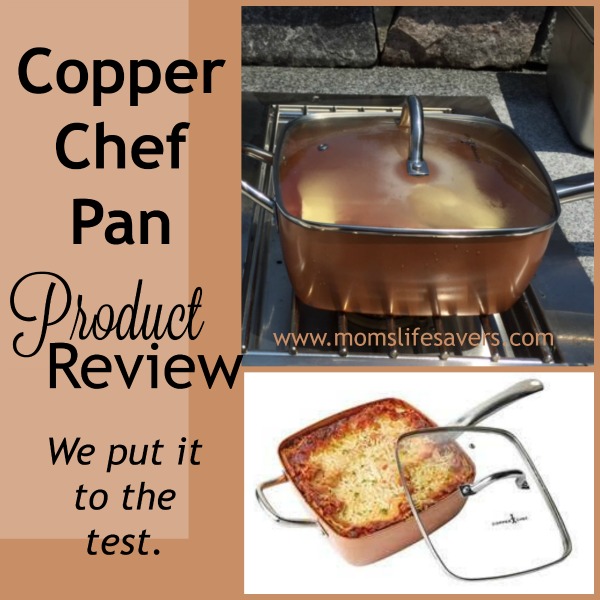 I have a confession.
I don't like to cook. Nope. Don't like it. I married a French Chef so I could possibly avoid SOME cooking in our marriage! This is the truth.
Recently, I've been purchasing kitchen aids that have been making me change my mind and the Copper Chef is one of the best things I've tried in a LONG time!
I really needed an all purpose pan for my cooking needs, not only for me, but for my my daughters, who are starting to cook. I've been searching for a versatile pan that can work for many recipes and cooking situations.  The all-in-one kitchen miracle is The Copper Chef.
I love that the Copper Chef is the one pan that can satisfy almost all my cookware needs.  Once you try it, it's sure to quickly become your favorite multi-purpose kitchen tool.
Thanks to its versatile features and uniquely shaped design, I can enjoy an aggravation-free cooking experience and save scarce cabinet space by eliminating the need for several different pots and pans. Along with its accessories, Copper Chef™ functions as a roasting pan, rice cooker, steamer, stock pot, wok and baking dish – all in one! It's awesome.
Its high-quality design features include non-stick technology and a stainless steel induction plate.
The Copper Chef I have is the 4 Piece Chef Pan with Glass Lid. Here are the special details:
Ceramic-tech non-stick coating allows for easy clean up. Cook without butter and oil

The Stainless Steel Induction Plate means no hot spots. Allowing for fast, even cooking

Heat Resistant Up To 800 Degree, Dishwasher Safe

4 Piece Set includes Pan size- 9 1/2 inches- 4.5 Quarts, Glass Lid, Fry Basket, Steam Rack, Recipe Book

100% Safe: PFOA, PTFE, and PFOS-Free

Works On All Stovetops:
Gas, electric, ceramic, induction
Heat Resistance Up To 850°
Cerami-Tech Non-Stick Coating
Stainless Steel Induction Plate
PTFE & PFOA Free
Dishwasher Safe/virtually NO clean-up
Go straight from stovetop to oven to table – try this Skillet Chicken Pot Pie on for size
The 5-piece ($74.97), 6-piece ($104.97) and 12-piece ($149.97) sets can be purchased through copperchef.com and at select websites and retail stores nationwide. Watch the pan in action here!
Thank you Copper Chef for sending us a pan to try to facilitate this review! We loved it and all opinions are our own!