The Joey Tag helps keep your child close.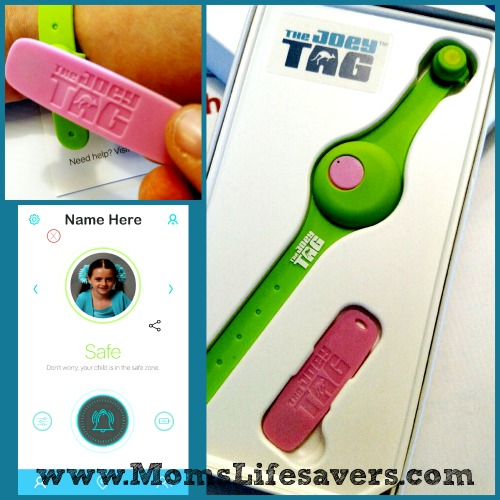 Our Runner
I don't know about you but out of my 2 children the second is the explorer. She is happiest running around and dare I say out of my sight at times, no matter how hard I try to keep an eye on her.  I truly believe that The Joey Tag is designed with her in mind.
Mom's Lifesavers was given the opportunity to review The Joey Tag and was provided with a sample to facilitate the review, all opinions expressed are our own.
Awesome Look and Feel
This appears to be a simple bracelet, yet it is a very sophisticated wearable GPS. Our daughter loves the colors, available in blue/black, blue/blue, pink/pink, and green/blue. The colors are perfect and the appearance is like that of a step tracker bracelet – our daughter loves it!
The bracelet is what you see in the box but the app is where the action is! The free app is available for both android and apple products. Within the app you are able to set the distance you are comfortable with.
Do you want your child to return to you? Simply press the button on the app and it alerts your child to let them know to return.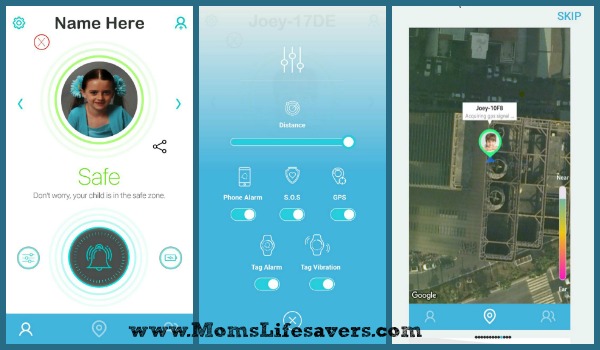 It Works Both Ways
The Joey Tag also gives your child peace of mind. If there is ever an emergency or a situation where they need you, they can press the 'panic' button on their bracelet and you will be alerted immediately on your phone.
Peace of Mind – Wearable Safety
We live near the water and even the playgrounds and parks are near beaches and rivers. Knowing that if our daughter is going beyond 100 yards that the bracelet would gently vibrate ensured me that she would know it was time to move back a little closer.
I don't need to worry about the bracelet coming off or getting pulled off. It is easily secured with a magnetic clasp. The 'key' to remove it and adjust it fits easily on your key ring.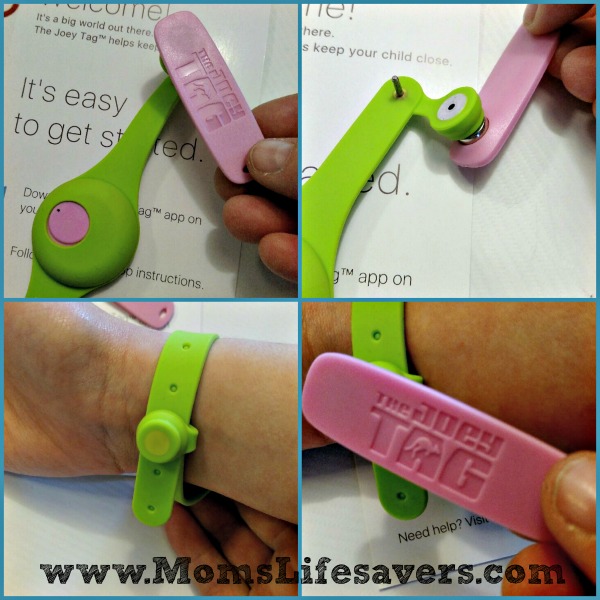 Learn More About The Joey Tag
Check out The Joey Tag on Facebook, Twitter, Instagram and at www.thejoeytag.com